Sunny Kalsy-Lillico
Chair, Psychological Professions Network (PPN), Midlands
Sunny is a HCPC registered Chartered Consultant Clinical Psychologist working in NHS healthcare in Birmingham and Solihull and is Chair of the Midlands Psychological Professions Network. Her current role is Chief Psychologist. Sunny's own personal professional interests and areas of speciality are in ageing, disability issues, the integration of physical health with mental health needs and the promotion of psychological mindedness across systems, teams and organisations. She is a recipient of the British Psychological Society's May Davidson Award for contributions to British Clinical Psychology with her work published in national and international peer reviewed journals and books. Sunny is also a qualified Family Therapist, Mediator, Executive Coach & Mentor and a BPS accredited Occupational Test User for Ability and Personality. Equality, diversity and inclusivity are core to Sunny's values and practices as is her commitment to biopsychosocial approach to health and care.
---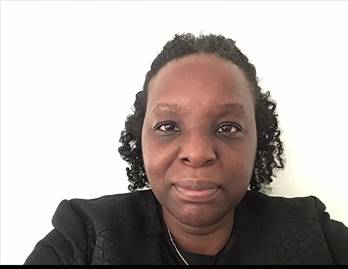 Marilyn McKoy
Service Improvement and Development Partner, Psychological Professions Network (PPN), Midlands
Marilyn is responsible for the delivering the programme management of the PPN Midlands. Marilyn is an Occupational Therapist and additionally she holds an MSc in Health Service Improvement. Marilyn has contributed to spreading Improvement methodology both locally and nationally, delivering Improvement methodology training and contributed to publications within Occupational Therapy. Marilyn has worked within the NHS for over 20 years in various clinical and managerial roles and has a passion for improving the quality of care.
---
James Varty
Project Manager, Psychological Professions Network (PPN), Midlands
James has worked in healthcare for over 20yrs. Much of this time has been spent in the Addictions treatment sector, where James began his career working as a Substance Misuse Worker delivering psychosocial interventions to individuals involved with drug related crime. After completing a BSc in Addictions, James progressed into management positions, complimented by a level 7 Institute of Leadership and Management (ILM) Executive Management qualification. James led the business development and quality improvement agendas for Wales's largest voluntary sector Substance Misuse treatment provider, which included a period acting as CEO. He joined Birmingham Community Healthcare NHS Trust in 2019 to lead a regulatory compliance project. He has since been supporting Marilyn and the Trust with various workstreams, including managing PPN Midlands.
---
Lauren Ross
Assistant Psychologist, Psychological Professions Network (PPN), Midlands
Lauren is an assistant psychologist with a background in Psychology (BSc). She has been involved in the establishment and set up of the PPN Midlands. Lauren is committed to help join up all psychological professions and the future psychological workforce to shape a more united voice to support excellent practice. Equality, diversity and inclusivity are core to her values. Lauren is dedicated to working in partnership with experts by experience to improve quality and experience in services.
---
Daniel Mistry
Assistant Psychologist, Psychological Professions Network (PPN), Midlands
Daniel has an academic background in BSc Psychology and a MSc in Developmental Disorders. Through his experience working with different clinical populations, he has developed a key understanding and awareness of how the range of different psychological professions can contribute to the expansion of excellence in psychological practice. His values of equality, inclusion, and commitment to diversity throughout psychology, fall in line with the priorities of the PPN and enhance his motivation in making psychology accessible to all.
---
Helen Smith
Portfolio Manager (Midlands) – Mental Health, Health Education England
Helen joined the NHS in 2002, following a career in vocational education and delivering employability projects for people with disabilities. During her NHS career, Helen has held a number of roles all focusing on education, training and workforce development and planning. Helen joined Health Education England at its inception in 2013 and since 2017 she has worked on a range of Mental Health workforce projects and programmes and became the Mental Health Portfolio Manager for HEE in the Midlands in late 2020.
---
Anita D'Urso
PPN Midlands Leadership Fellow
Anita is a Consultant Clinical Psychologist working in NHS healthcare across the East Midlands. She is the Psychological Professions Lead for the East Midlands Neonatal Operational Delivery System which works towards developing psychological provision and psychological thinking across the 11 neonatal units in the East Midlands. Anita's professional interests are in the integration of psychological thinking in physical health settings, and she has worked across several different hospitals and departments. She has published research in national and international peer reviewed journals, and is committed to improving the experiences of patients and families accessing healthcare services.
---
Claire Pearson
PPN Midlands Leadership Fellow
Claire Pearson is a Consultant Clinical Psychologist and Associate Director for Psychological Professions at Nottinghamshire Healthcare Trust. Claire's clinical area is Children and Young People, having worked across inpatient, community, paediatrics, sure start and child protection settings. Her current role spans a wide remit; adult mental health, physical health, forensic, older adults, learning disabilities, neuropsychology and children.
Claire has joined the PPN Midlands as a leadership fellow, which she is very excited about. Her 3 areas will be Derbyshire, Lincolnshire and Nottinghamshire. She will be reaching out to all areas to introduce herself and see how we can work together. She looks forward to meeting you all.
---
James Parker
PPN Midlands Leadership Fellow
James is an experienced Consultant Clinical Psychologist and Deputy Head of Psychology for South Warwickshire University NHS Foundation Trust, where he helps lead a team of over 30 Clinical Psychologists, Assistant Psychologists, a Cognitive Behavioural therapist, and admin staff working in physical health. James comes with a career long interest in physical health, having worked across acute, community and third sector settings in specialties such as chronic pain, neuro-rehab, long COVID, stroke, staff support, oncology, and palliative care. James is passionate about growing and evolving the psychological professions in order to meet the diverse and increasing needs of our population in the Midlands.
Outside of work James enjoys playing tennis badly, photography, escaping to the mountains and parenting two lively young kids!
---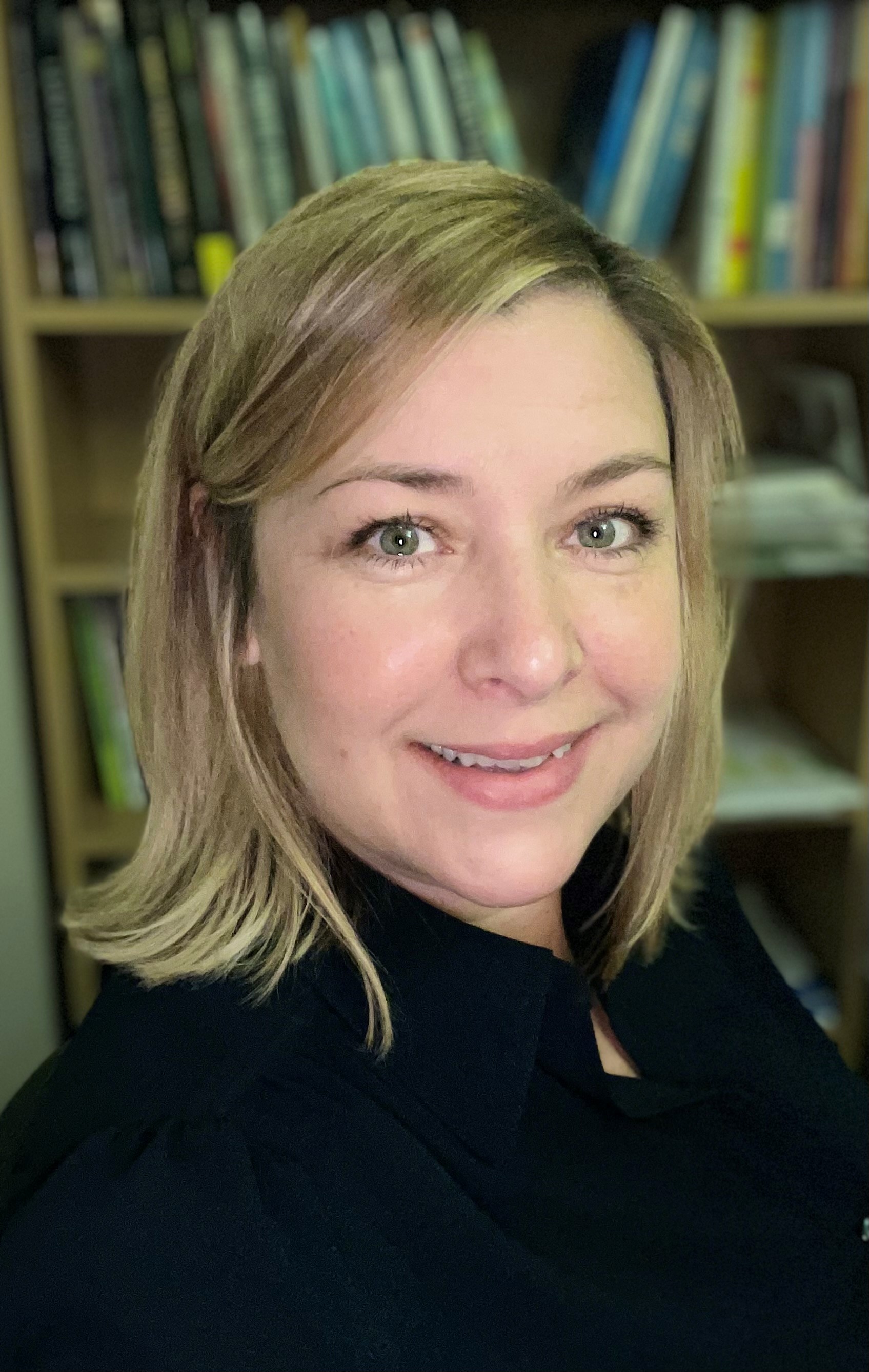 Louise Price
PPN Midlands Leadership Fellow
Louise is currently Trust Lead within University Hospitals Coventry and Warwickshire NHS Trust which delivers psychological services in physical health care settings across Coventry, Rugby and North Warwickshire. She has worked as a qualified clinical psychologist within the NHS for over 20 years, with extensive experience of leading and managing services in neuropsychology and physical health psychology services. Embedding psychologically-informed practice in healthcare has been a continuing focus throughout her career. Louise honoured to be selected as one of PPN Midlands Leadership Fellows and is looking forward to connecting with colleagues in this new role.